---
Welcome to Adelaide!
Adelaide prides itself on providing a warm, caring environment together with quality learning experiences and a team of experienced, qualified educators. Adelaide has all the indoor and outdoor resources that young minds and bodies need – from play equipment and toys to books and gardens. It all adds up to a rich learning environment.

Adelaide has a maximum roll of 35 children per day, so there is one staff member for every six children. Such a low ratio ensures there are always enough teachers to provide quality learning experiences that suit each child's stage of development. It also enables activities such as trips into the community.
---
We are a parent cooperative
That means Adelaide is not run for profit and parents are involved in the governance and management of the centre. A New Zealand Council for Educational Research concluded that parent cooperatives like Adelaide deliver a higher quality of early childhood education than privately-owned centres.

For further information about the Adelaide experience and our great teaching team, contact the centre to arrange a visit.
---
A bit of our history
The Adelaide childcare centre, which is now known as Adelaide Early Childhood Centre, was conceived from a playgroup meeting at an inner city Hall.

After receiving enquires from whanau wanting childcare to allow them to work and a need to support unmarried mothers and solo parents who needed childcare so they could work, a core group of motivated parents and former primary teachers set up the centre in June 1973 in a building at 97 Adelaide Road. With no direct government assistance all costs including salaries had to be met by the centre and its funds.

As a community based, parent co-op the whanau involvement was the crucial factor in establishing the centre. Through obtaining support from friends, local businesses, and after much lobbying and struggle the group was able to purchase the premises at 28 Colombo Street with a 2/3 capitation subsidy from the Dept. of Social Welfare, $7000 from the Wellington City Council and $2000 from fund raising. The mayor of Wellington, Mr. M Fowler, officially opened the centre on the 14th October, 1978.

This was a fantastic achievement and was the beginning of recognition by local and central government of early childhood education and care. Adelaide is now one of the oldest centres of it type in Wellington.
---
ERO report
You can find a copy of our latest ERO report on the ERO website.
---
Our staff
All Adelaide teachers:
have an excellent sense of funrespect the role of Te Tiriti o Waitangi in Aotearoacelebrate and appreciate diversityunderstand the importance and value of warm, reciprocal and respectful relationships with each other, tamariki and whanau.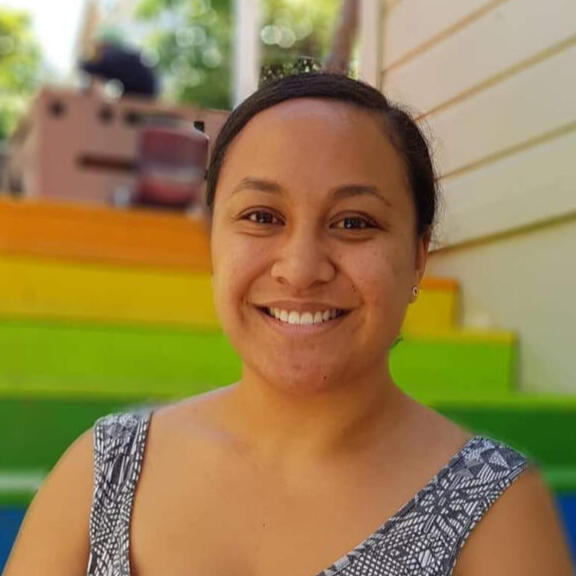 Jen
Jen has recently rejoined the Adelaide whanau after spending three years teaching at Adelaide's best friend centre, Playspace, which sadly closed down at the end of 2018.

She is an energetic, entertaining and passionate teacher who children are drawn to. She uses humour excellently in her teaching and has a very positive approach to her teaching.

Jen is highly skilled at documenting and assessing childrens learning through learning stories and forms strong relationships with both tamariki and their whanau.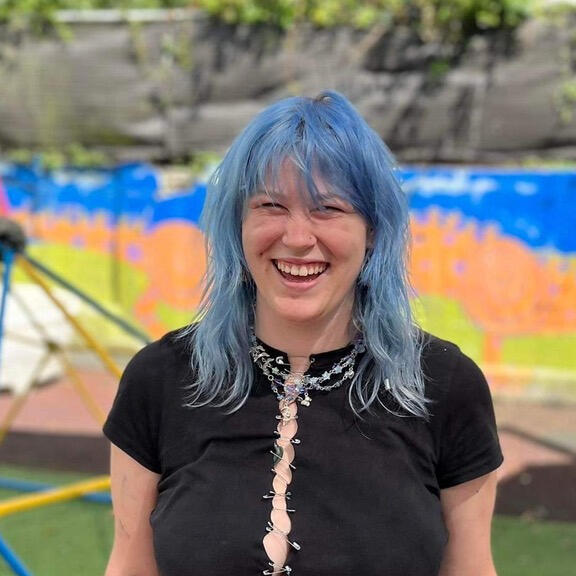 Josie
Josie is a passionate early childhood teacher with endless patience and a very reflective mind who is always looking to refine and improve her teaching. She also has an interest and experience in working with diverse learners and uses a great variety of positive strategies to help support children who are unique in their approach to learning.

Josie is also Adelaide's most staunch pet supporter/carer! Tino pai rawa!!!
Karen
Karen is a qualified registered teacher, who has worked at Adelaide since 2001. She also happens to be our head teacher.

Can you describe a typical day at Adelaide in ONE word?
Inspirational.

What's the best thing about teaching at Adelaide?
The people, the mabo, the vibe.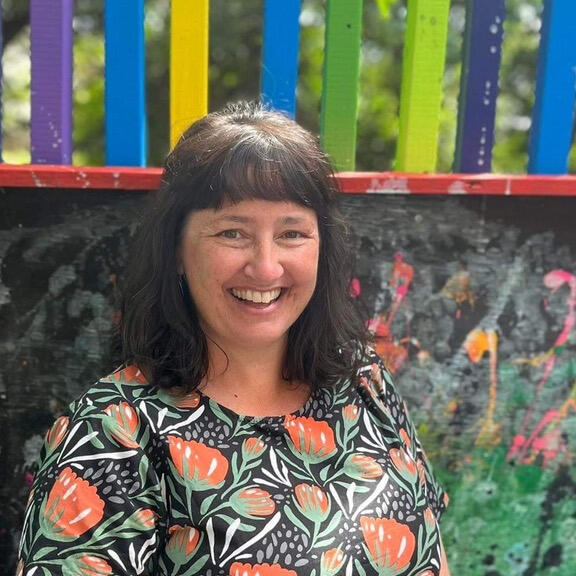 Katie
Katie is the Assistant Team Leader at Adelaide and helps ensure the Adelaide ship is sailing smoothly at all times!! She steps confidently into the team leaders shoes in Karen's absence and has a positive and collaborative approach to leadership.

She is a creative teacher with an eye for detail and she has very strong relationships with tamariki and whanau. She is also an Adelaide parent with her daughter Emmy Sue at 2 years old already acting like she owns the place!! Ka rawe!!!
Mel
Mel began relieving at Adelaide in 2010 and obviously quite liked it as she then went on to study and complete a BA/BTch through Victoria University. Adelaide doesn't like letting high quality people go, so following her qualification we nabbed her back as a permanent fixture!!

She is a passionate and dedicated teacher who thinks deeply about her teaching and the learning happening for tamariki. Mel writes amazing stories about for children that capture the essence of them and their learning.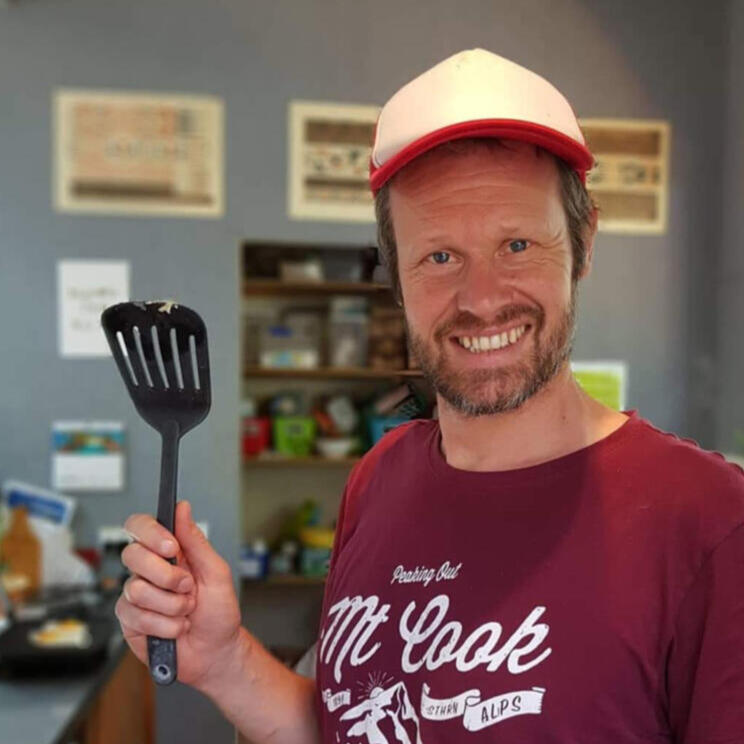 Sal
Sal is a vibrant, positive, engaging and articulate teacher who does lots of things very very well!! Her teaching is based around the rich and authentic relationships she forms with all tamariki.

Te Reo and tikanga are woven through her practice, as is singing, guitar playing and the best laugh at Adelaide. Sal can inspire learning in one child or the whole group of 35 and she creates learning experiences that are stimulating and valuable.

Sal is a confident and capable leader who assists in ensuring Adelaide is moving in the right direction!
Tom
Tom brings unparalleled fun and silliness to Adelaide and has a teaching style which is underpinned by collaboration, respect and a genuine love of teaching and learning. He has rich conversations with children and asks questions which inspire deep thinking and reflection. He's also just really good at making people laugh.

As an accomplished musician, Tom can also use singing, guitaring, or other instrumenting to support and encourage learning all over Adelaide.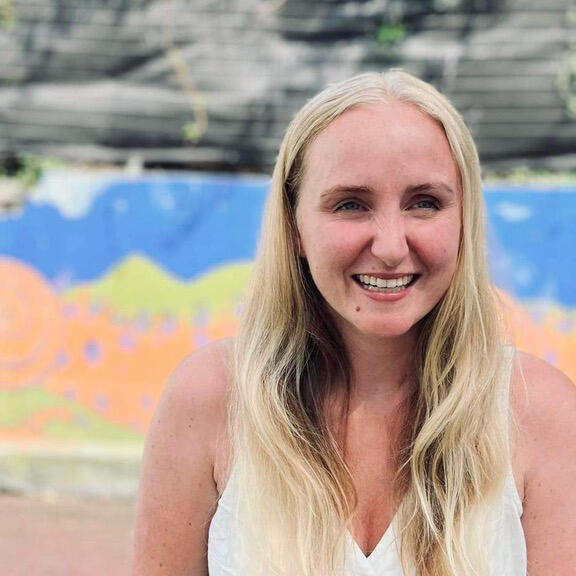 Via
Via has effectively grown up at Adelaide so it's not surprising she is now a brilliant and qualified Early Childhood teacher.

In fact, she's already a brilliant teacher who has maturity beyond her years and is unflappable no matter what the situation. She has a keen sense of humour and an innate ability to form genuine and meaningful relationships with a hugely diverse range of children.

A fluent Samoan speaker, a strong te reo speaker and a talented guitarist are just three off the many strings Via has as part of her teaching bow. Tu meke!!
---
Times and fees
Adelaide enrols children aged 2-5 for session options ranging from full-time, full-week to part-time for a few days a week.

If you are interested in enrolling your child, please contact the centre in order to arrange a visit, check the availability of particular sessions and days, and get on our waiting list.
---
Fees for 2 year olds
| days / week | Part day (7.45am – 3.15pm) | Full day (7.45am – 5.25pm) |
| --- | --- | --- |
| 1 day | $67.50 | $87.75 |
| 2 days | $135.00 | $175.50 |
| 3 days | $202.50 | $263.25 |
| 4 days | $270.00 | $351.00 |
| 5 days | $337.50 | $438.75 |
Fees for 3 & 4 year olds (with 20 hours ECE funding)
| days/week | Part day (7.45am – 3.15pm) | Full day (7.45am – 5.25pm) |
| --- | --- | --- |
| 1 day | $15.00 | $37.50 |
| 2 days | $30.00 | $75.00 |
| 3 days | $45.00 | $112.50 |
| 4 days | $100.00 | $190.00 |
| 5 days | $175.00 | $287.50 |
---
Late fees
3.15pm pick-up: 3.20pm = $20, and then $10 for every ten minutes late after that.

5.25pm pick-up: 5.30 = $20, then $10 for every ten minutes late after that.

The late fee will be noted on your invoice/statement.
---
Start time
The sessions at Adelaide start at 7.45am. This allows the teachers to set up for the day and be ready to greet and settle the children. Please do not drop your child/ren off before this time.

Please note these costs may be subject to change.
---
Interested? Send us a message.
---
Contact
If you would like your child to come to Adelaide, please complete a wait list application and we will get in touch